Smart Phone Uv Sanitizer, 10W Wireless Charging Charger Station Compatible
KAMO
UV Cell Phone Sanitizer Germicidal UV light eliminating germs and up to 99.9% of bacteriawatches, coins, ring , etc.. Four UV bulbs, Sanitizes your device in less than 18 or 30 minutes, Protect yourself and those closest to you by sanitizing .

How to use:Remove the product and connect it to the power supply , press and hold the button for one second to start , put the items to be disinfected into the disinfection chamber ,and close the lid, disinfection is about to start .

Sterilizer Range:Cell phones and Smartphones up to 6.2 inches , Great for iPods,mp3 players, wireless Bluetooth Earphones, toothbrushes, watches, toys, pacifiers, eyeglasses, keys, jewelry and smartphone cleaner.This smartphone sterilizer box to kill 99.9% of common household germs such as staph, e. coli and salmonella .

Fits Charges Phone:Wireless charging function items including iPhone 8,iPhone 8 Plus, iPhone X, iPhone XR, iPhone 11, iPhone XS MAX,Samsung S9,Samsung S9+,Nokia Lumia 830 etc. .

Aromatherapy Function:Put some essential oil into the aromatherapy inlet to start having aroma humidifier for your phones and your device will smells very wonderful.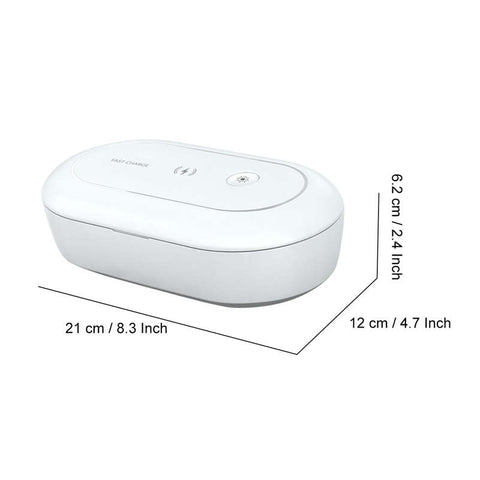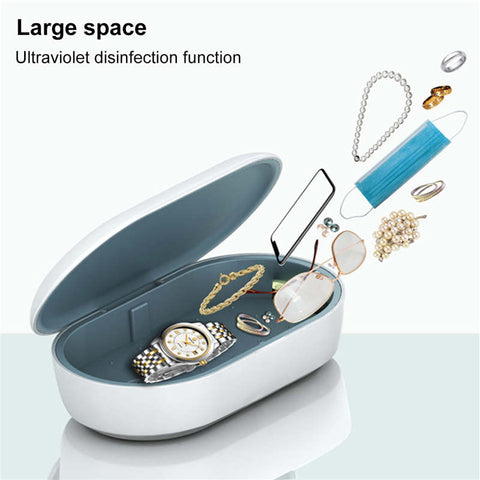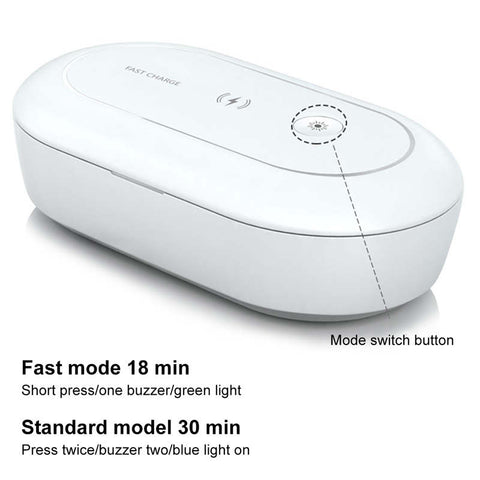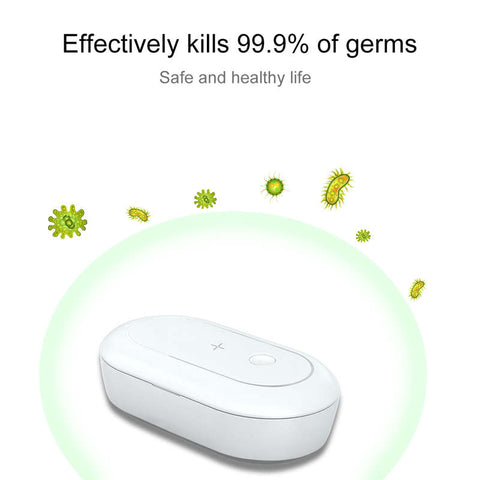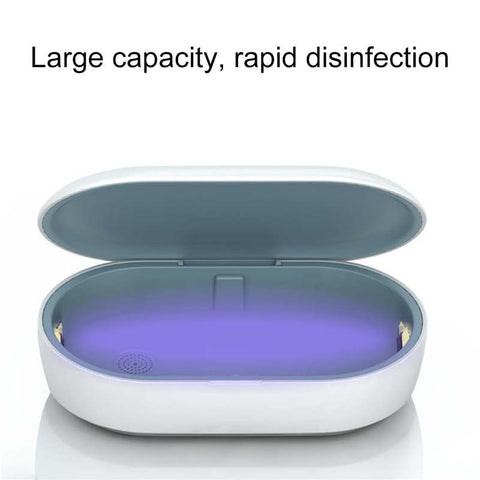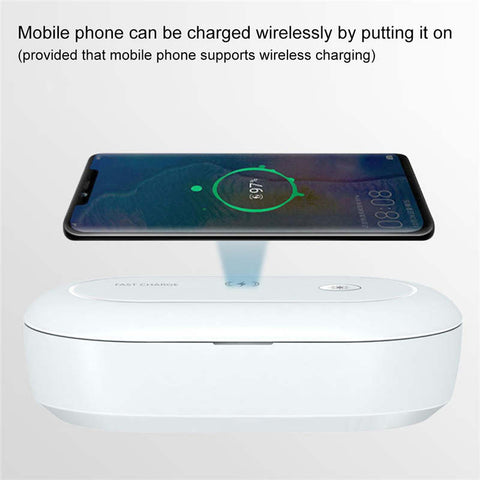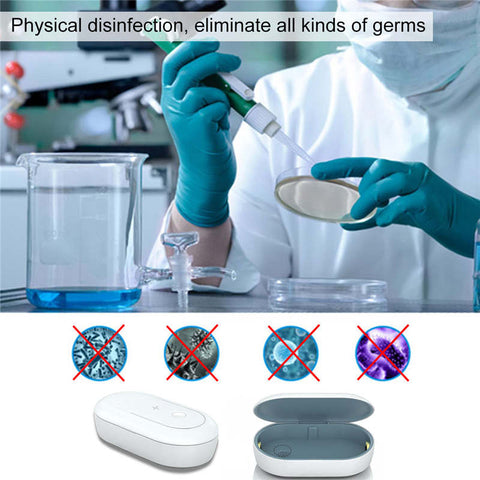 Special Discount
1、BUY FOUR, GET ONE FREE _____________________________________________ 2、10% Off For Your First Order _____________________________________________ 3、REFER A FRIEND _____________________________________________
Get It Now →
Orders & Payments
1、How do I place an order? ____________________________________________ 2、What currency is displayed at checkout? ____________________________________________ 3、Is it safe to use my credit card on your site? ____________________________________________
Learn More →
Shipping & Refunds
1、What is your Return & Exchange Policy? _____________________________________________ 2、Will I get charged for return shipping? _____________________________________________ 3、How do I make a return? _____________________________________________
Learn More →