Insulated Lunch Bag Reusable Lunch Box Tote Bag for Women, Men, Adults and Teens
KAMO

Kamo - It's so Kamo
Roomy and versatile - Lunch Bag for Women measured 9.1" x 5.3" x 10.6" (LxWxH), this insulated lunch bag has a capacity of packing 11 cans of 330ml soda or 3 meal sets. The lunchbox bag embodying the adventurous mood for every outing, versatile & go great with any outdoor activities. Whether attending a live event, going to an amusement park, taking classes in school, headed out on a hike or even to work, we have your back.
Ultimate performance and durable - excellent & ultimate performance comes from our temperature controlled design. Internal aluminum foil lining, triple-layer-insulation perfectly seal in cool & hot air, keeping your food fresh for several hours. Externally combined with high quality water-repellent Polyester fabric, this women lunch bag's exterior can stand up to any humid environment, and also makes it easy to wipe clean.
Multifunctional - This reusable tote bags provide attractive and lightweight solution to many storage needs. It's a fashionable way to carry meals, snacks, beverages, drinks for women, men and kids, or simply use it as a grab-and-go purse.
Easy to carry - this foldable and small lunch bag can be squeezed and stuck into your backpack or carry-on bags. And be unstoppable with a highly functional women lunch box that comes equipped a detachable and adjustable shoulder strap that is designed to free your hands.
Functional yet eye-catching - a back pocket compartment is available for organizing small things like napkins, forks, wallet or cards. In a world of ever-changing style, we've got the solution: one bag, many designs. Mix up your look with one of our many interchangeable colors or patterns designed by community artists we love, there's always a color available to match your vibe. These are perfect lunch bags for women, teen girls and adults.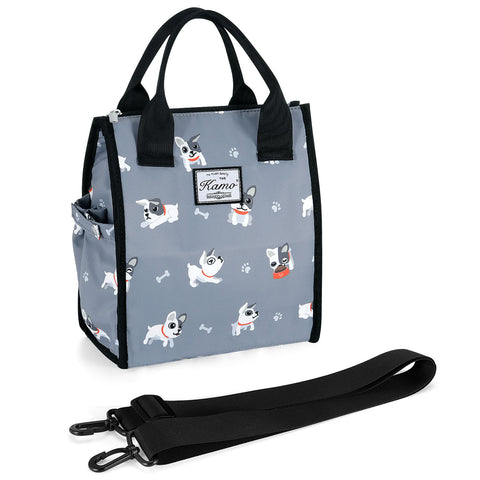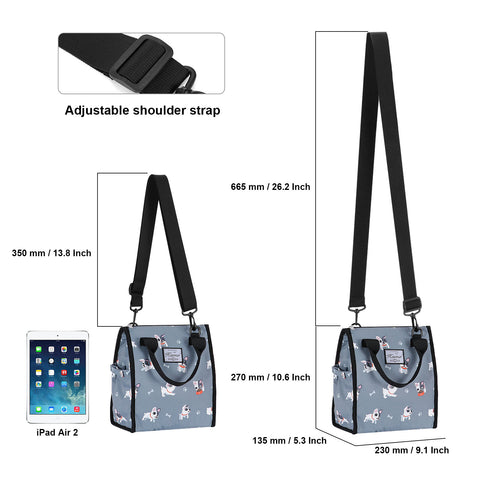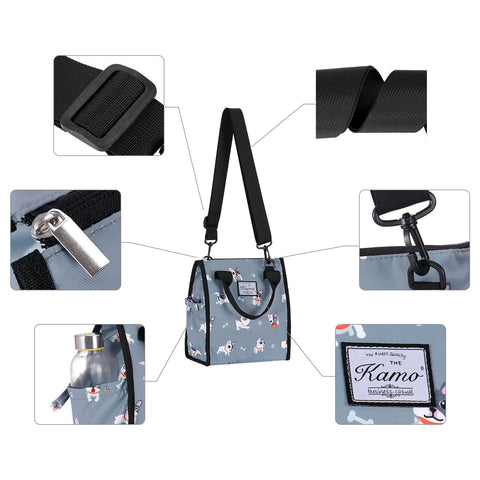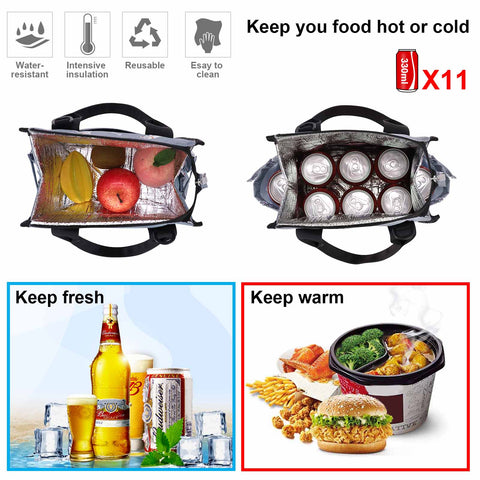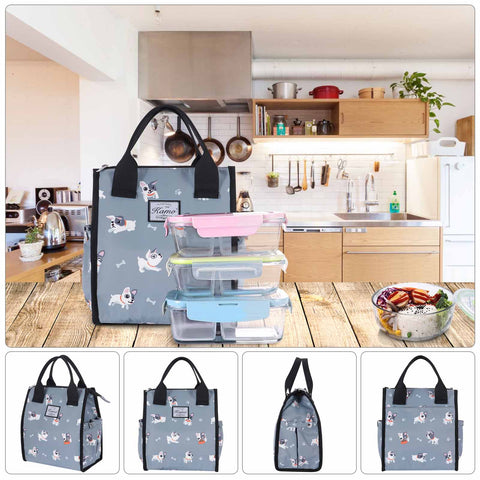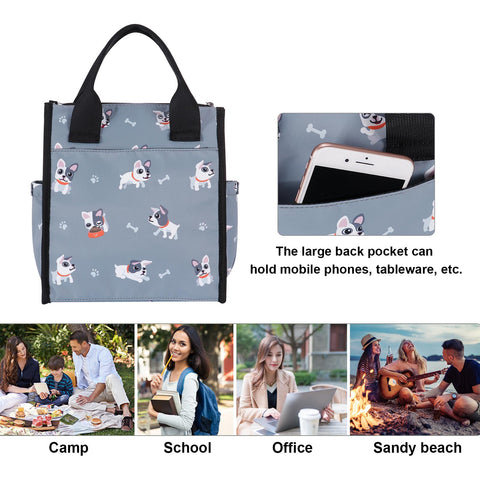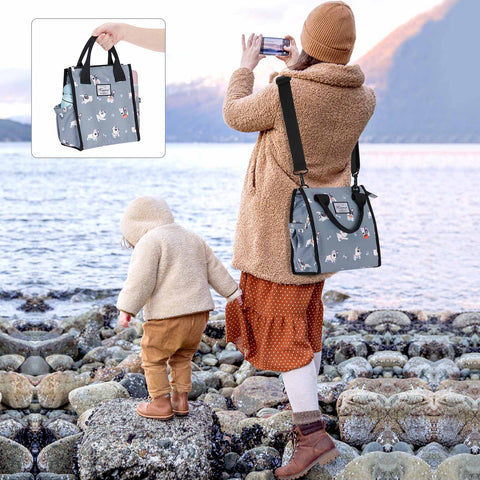 Special Discount
1、BUY FOUR, GET ONE FREE _____________________________________________ 2、10% Off For Your First Order _____________________________________________ 3、REFER A FRIEND _____________________________________________
Get It Now →
Orders & Payments
1、How do I place an order? ____________________________________________ 2、What currency is displayed at checkout? ____________________________________________ 3、Is it safe to use my credit card on your site? ____________________________________________
Learn More →
Shipping & Refunds
1、What is your Return & Exchange Policy? _____________________________________________ 2、Will I get charged for return shipping? _____________________________________________ 3、How do I make a return? _____________________________________________
Learn More →